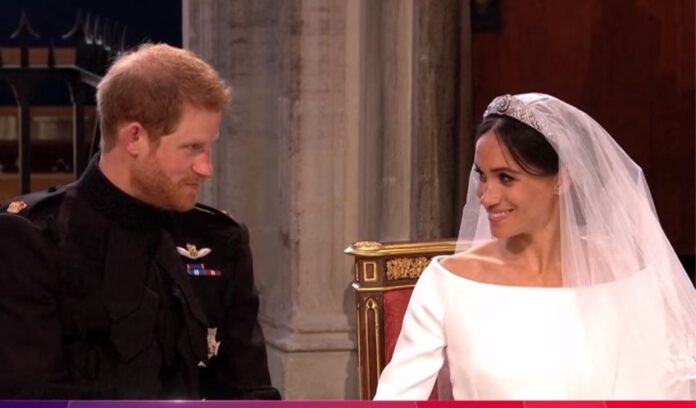 When Meghan Markle married Prince Harry, she became widely known as the Duchess of Sussex, a title granted by the late Queen Elizabeth. However, few people are aware that her official, albeit lesser-known title, is actually Princess Henry of Wales. This designation comes from Harry's birth name, Henry, and is traditionally offered to women marrying into the British royal family. Interestingly, Meghan has opted not to use this title, a choice that aligns with a broader trend within the royal family.
Similarly, Kate Middleton could have used the title Princess William of Wales after her marriage to Prince William. Yet she, like Meghan, has decided to forgo this particular title in favor of her more public designation, the Duchess of Cambridge.
The one exception to this rule seems to be Princess Michael of Kent. Born Baroness Marie-Christine von Reibnitz, she adopted the title after her marriage in 1978 to Prince Michael of Kent, a cousin of Queen Elizabeth. Unlike Meghan and Kate, Princess Michael has chosen to use this more traditional title.
So, while the option for this unique and historical title exists for royal brides, it appears that modern members of the family are moving away from it, choosing instead to be known by the dukedoms bestowed upon their marriages.
The Racism Controversy
In 2017, Princess Michael of Kent faced controversy and had to issue an apology after wearing a 'Blackamoor' brooch during her first meeting with Meghan Markle. The brooch, which traditionally depicts an African or non-European male in a subservient role, was widely criticized as racially insensitive. The incident drew attention and raised questions about the royal family's understanding of race and cultural sensitivity, especially given that it occurred during Meghan's introduction to the family. Following the backlash, Princess Michael apologized for her choice of accessory.
Why Meghan cannot become a Princess?
Regarding why Meghan Markle doesn't go by the title of 'Princess,' it's not actually related to her outspoken views on issues like racism and politics. Although there has been speculation that Meghan could lose her royal titles due to her candid remarks, no such action has been taken to date. Meghan chose to step back from royal duties and move to the United States in 2020, but that also isn't the reason she doesn't carry the title of 'Princess.'
In reality, the title 'Princess' followed by a first name is traditionally reserved for those who are born into the royal family. So even though Meghan has the status of a princess through her marriage to Prince Harry, she would never officially be called 'Princess Meghan.' If she hadn't been given the Duchess of Sussex title upon her marriage, her formal title would have been 'Princess Henry,' reflecting Prince Harry's birth name. So, the reason Meghan doesn't go by 'Princess Meghan' has more to do with royal protocol than with any of her personal choices or controversies.
Racism rampant in Britain
Meghan Markle has been vocal about the issue of racism, even highlighting it in her Netflix docuseries with Prince Harry. Recently, their names have come up in a legal case involving alleged racist messages sent by former Metropolitan Police officers in the UK. According to BBC reports, the six men involved—Peter Booth, Robert Lewis, Anthony Elsom, Alan Hall, Michael Chadwell, and Trevor Lewton—have been charged under the Communications Act of 2003 for these messages. The messages weren't just limited to Meghan and Harry; they also contained derogatory references to the government's policy on Rwanda and made jokes about deadly flooding in Pakistan.
Although these men retired between 2011 and 2015 and were not serving officers at the time of the chats, the case has raised concerns about the culture within the Metropolitan Police. They are scheduled to appear in Westminster Magistrates' Court on September 7.
Commander James Harman, head of the force's Anti-Corruption and Abuse Command, commented on the situation, saying, "We are working relentlessly to rebuild the trust of the public, which has understandably been dented by a number of high-profile incidents and investigations in recent years involving officers or former officers."
The case has added fuel to ongoing conversations about racism in Britain, a topic that Meghan and Harry have been openly addressing.
Meghan Uses Race to Divide
Some critics argue that Meghan Markle and Prince Harry are using issues of race to create division, ultimately aiming to undermine the royal family for their own benefit. According to reports from Sky News Australia, experts have labeled the Sussexes as "extreme" in their portrayals and accused them of contributing to racial divide. These allegations have drawn attention, particularly because they came during the final years of Queen Elizabeth's life, adding an extra layer of tension to an already complex situation.
However, it's important to note that these are points of view expressed by some individuals and are part of a larger, ongoing debate about the roles and actions of Harry and Meghan since their departure from royal duties. Critics say their actions feel calculated, but the couple themselves have stated that their aim is to address and discuss issues they consider important, such as racial and social justice.