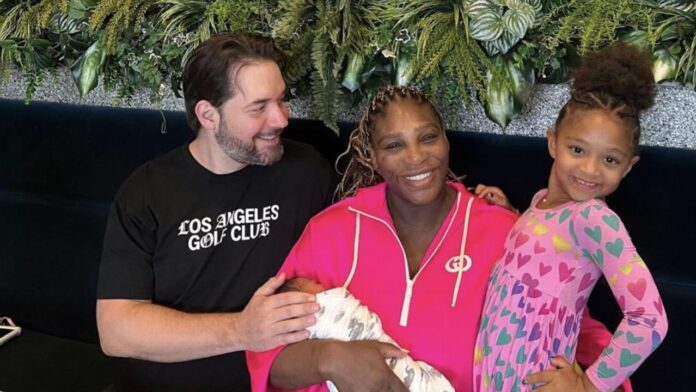 Serena Williams and Alexis Ohanian are over the moon as they announce the birth of their second child, Adira River Ohanian. They took to social media on Tuesday to share the joyous news, giving us all a glimpse into their growing family.
Alexis Ohanian couldn't contain his happiness as he wrote on Instagram, "I'm grateful to report our house is teaming with love: a happy & healthy newborn girl and happy & healthy mama." The new family of four was captured in heartwarming photos, clearly elated by their new addition.
Not to be left out, Serena Williams shared a touching video on TikTok introducing little Adira to her big sister, Alexis Olympia Ohanian Jr., who was born on September 1, 2017. The family looked complete and happier than ever.
It's worth noting that Serena hung up her tennis racket after a stellar career, following the US Open in September 2022. In a heartfelt essay in Vogue, she talked about her decision to "evolve away" from professional tennis, citing her desire to expand her family as one of the motivating factors.
Congratulations to the Ohanians on their newest family member!