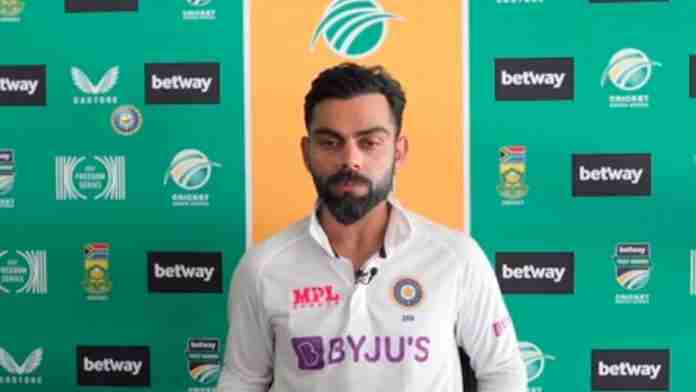 Virat Kohli announced his retirement from Test leadership on Saturday.
"Everything has to come to a halt at some point," Kohli wrote on Instagram. "For me as Test captain of India, it's now." India won their first Test series in Australia under Kohli, and they also led England 2-1 at home. Kohli wrote in his resignation letter: "Every day for the past seven years, I've worked hard, toiled, and persevered to steer the squad in the correct way. I did the job completely honestly and did not leave anything out. Everything has to come to a standstill at some point, and for me as India's Test captain, that time has arrived.
"There have been many high points and low points along the way, but there has never been a lack of work or belief. I've always believed in giving 120 percent in whatever I do, and I can't do that. I know it's not the proper thing to do, and I can't be dishonest to my team."
Kohli also complimented the BCCI and coach Ravi Shastri for helping him become a better captain.
He wrote: I want to thank the BCCI for allowing me to represent my country for such a long time, and more significantly, I want to thank all of my teammates for believing in the vision I had for the team from the beginning and never giving up in any situation…
To Ravi Bhai and the rest of the support team, who were the driving force behind this vehicle that propelled us forward."
Kohli also expressed gratitude to MS Dhoni for believing in him as captain.