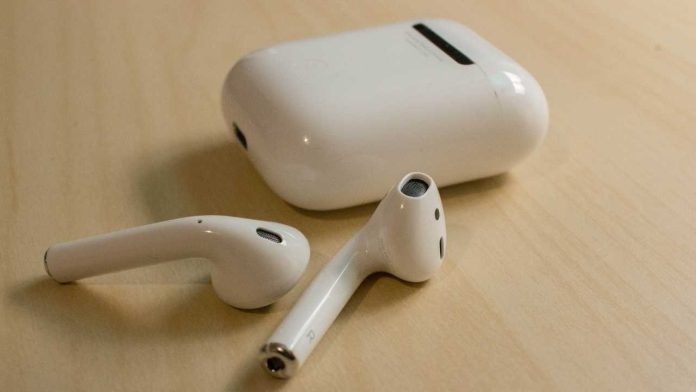 It happens all the time. Your AirPods are nestled into the pocket of your favourite pants as you throw a load of laundry in the machine. Or you're sitting on the toilet, and you already know what's going to happen.
When electronics come into contact with water, they cause a panicked hunt for a means to dry them out. Is it possible to save them? Maybe. If your AirPods become wet, here's what you can do.
But wait…there are a few things that need to be clarified first.
Are AirPods Actually Waterproof?
In a nutshell, no. AirPods are not waterproof in any form – ordinary AirPods, AirPods Pro, or AirPods Max. Smart Cases and charging cases are not waterproof.
Are AirPods water resistant?
The basic AirPods, AirPods Max, charging cases, and the Smart Case are all out. However, there is some good news for AirPods Pro owners: They have an IPX4 water resistance rating, making them sweat and water resistant. That means AirPods Pro will not be damaged if they are splashed with water or get wet from sweat. However, you should be aware that its water resistance diminishes with time. The water resistance of the AirPods Pros might be reduced with normal use.
OK, so, how do you dry off AirPods?
If your AirPods do get wet, they might be salvageable. Dry them off as soon as possible with a soft, dry, lint-free cloth, such as a microfiber cloth. After that, set them aside to dry in a secure location. It could take a day or longer for them to completely dry out, depending on how wet they were. When the lid is open and the case is stored upside down, it dries the fastest.
Apple advises that your AirPods be fully dry before reusing them or keeping them in their charging case. Putting wet AirPods in a charging case could lead the case to break down even more.
Can I dry my AirPods with a hair dryer?
Don't use a hair dryer or other heat source to speed up the procedure; the heat may cause further damage to your AirPods.
What can I do if my AirPods don't work after drying them off?
Some AirPods users claim that sucking out any moisture with rice or desiccant in the form of silica gel packets works well. Silica gel packets, often known as "Do Not Eat" packets, are typically seen in shoe boxes, vitamin containers, and electronics packaging to prevent moisture buildup. Place your AirPods in a jar with the packets to try to dry them out this way. If you use rice instead, wrap the AirPods in paper towels to prevent a single grain from becoming lodged in the gadget. It may take a day or more for them to totally dry out.
When should I give up trying to dry my AirPods off?
After a few days, if they don't connect to your device or sound off, it's definitely time to give up and acquire a new pair.
Apart from it, you can read these articles: Cells at work Season 2, Goku, 6ix9ine net worth, The Shannara Chronicles Season 3, Death Note season 2, 5 Best Indian Curries, KProxy, Kung Fu Panda 4, 7StarHD, 123Mkv, Afdah, FFMovies, Bolly4U, Moviesflix, TrueID, Crystals for Protection, Mewing, How to charge crystals, Knightfall Season 3, Vampire Diaries season 9, Homeland Season 9, Sherlock season 5, Goodyear Viva 3, High sleeper bed, Cash for Cars, F95zone, Aloe Vera Juice, the 100 Season 8, Salvation Season 3, Shadowhunters season 4, Poldark season 6, Good Place season 5, Madison beer net worth, Gravity Falls season 3, Hunter x Hunter season 7, Marvelous Mrs. Maisel Season 4, Bloodborne 2, Derry Girls season 3, highest paid CEO, and, Bhushan Kumar net worth, Knightfall Season 3, you can follow our Entertainment, Health, Technology, and Business category.