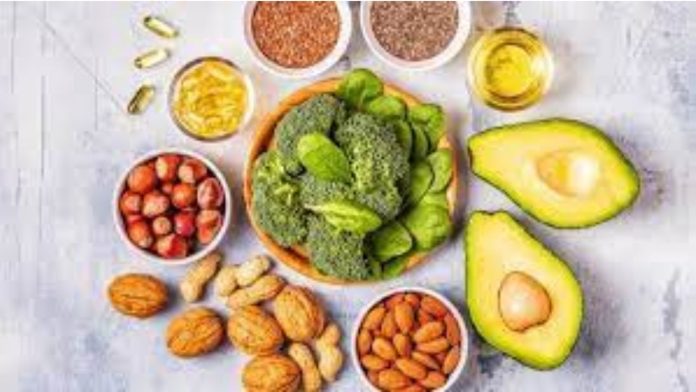 When it comes to fats, there are two camps of thought: healthy fats and bad fats. On the one hand, healthy fats are associated to better heart and bone health; on the other hand, the latter group is responsible for cholesterol, hypertension, obesity, metabolic disorders, and other issues. When it comes to good fats, omega-3 fatty acids must be mentioned. Omega-3 fatty acids are beneficial to heart health, cognitive function, and inflammation treatment. Omega-3s have a good impact on health when ingested in little amounts – 1.1 gramme per day for women and 1.6 grammes per day for men – and can be easily obtained if one eats fish frequently. That does not, however, imply that vegetarians and vegans are deficient in omega-3s.
If you're wondering whether there are any vegan meals high in omega-3 fatty acids that can improve your health, you've come to the right place.
Walnuts:
Nuts are among the healthiest foods available, and nutritionists have long suggested them as a nutritious snack to satisfy hunger between meals. Walnuts are a good source of omega-3 fatty acids. Walnuts contain 2.7 grammes of omega-3 fatty acids per ounce and can help decrease blood pressure, improve heart health, and support weight loss.
Kidney beans: 
Kidney beans, also known as rajma, are a versatile dish that can be used in Indian curries or continental pies, and their plant-based protein and omega-3 content make them even better. Although kidney beans only provide 10% of your daily omega-3 needs, they are also high in iron, folate, and fibre, making them good for everyone, especially pregnant women.
Canola oil: 
And if you're looking for a cooking oil that's high in omega-3s, we recommend canola oil. Because of its nutritious profile, this one is a must-have for everyone, with 1.28 grammes of omega-3s in just a tablespoon. Canola oil is also high in vitamin E and K, as well as being low in saturated fats.
Flaxseeds:
Weight watchers rely heavily on flaxseeds for their beneficial fats and fibre content, and it turns out that this nutty-flavored food has more omega-3s than any other consumable on the planet. It contains twice as much omega-3 as you need in a day in just one tablespoon. One tablespoon of oil might provide seven times the needed amount when ingested. Flaxseeds also include high levels of magnesium, manganese, and vitamin A.
Chia seeds: 
Chia seeds are frequently used by weight watchers to lose stubborn fat. They had no idea, however, that one ounce of chia seeds contains 5 grammes of omega-3s. Chia seeds are a vegan supply of calcium, as well as a good source of fibre and protein.
Apart from it, you can read these articles: SEAL Team Season 5, DaBaby net worth, Shetland Season 6, Primal Season 2, Cells at work Season 2, Goku, 6ix9ine net worth, The Shannara Chronicles Season 3, Death Note season 2, KProxy, Kung Fu Panda 4, 7StarHD, 123Mkv, Afdah, FFMovies, Bolly4U, Moviesflix, TrueID, Crystals for Protection, Mewing, How to charge crystals, Knightfall Season 3, Vampire Diaries season 9, Homeland Season 9, Sherlock season 5, Goodyear Viva 3, High sleeper bed, Cash for Cars, F95zone, the 100 Season 8, Salvation Season 3, Shadowhunters season 4, Poldark season 6, Good Place season 5, Madison beer net worth, Gravity Falls season 3, Hunter x Hunter season 7, Marvelous Mrs. Maisel Season 4, Bloodborne 2, Derry Girls season 3, and Knightfall Season 3, you can follow our Entertainment, Health, Technology, and Business category.