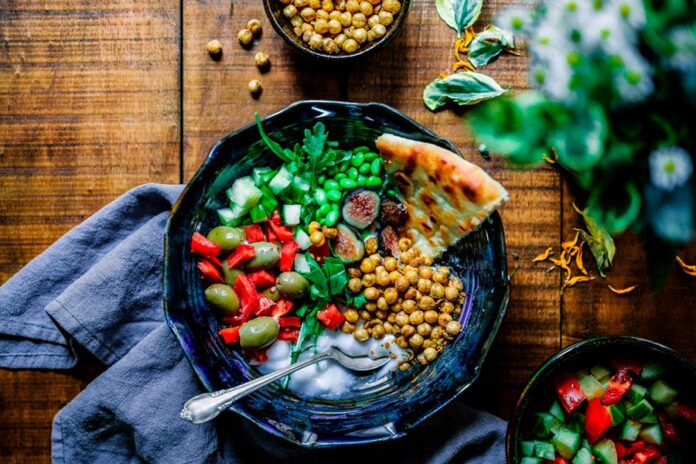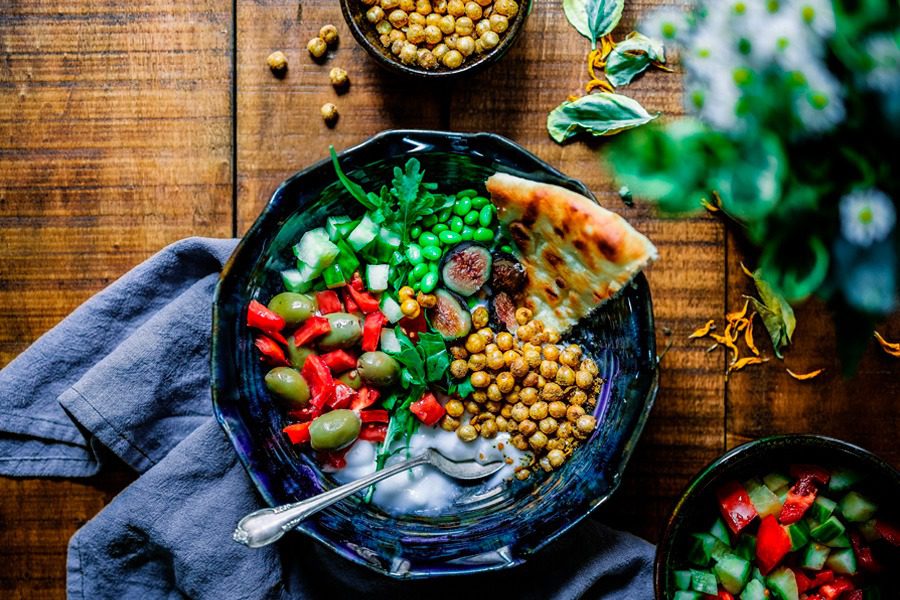 Superfoods are foods that have a high nutritional richness. This means they provide a lot of nutrients in a brief amount of time. They are high in calories, minerals, vitamins, and antioxidants. Many superfoods have been around for millennia, and our forefathers and grandparents have long used them for their health benefits. They were only recently discovered and are now generating headlines. People have a widespread misconception that superfoods will break the bank or taste awful, making them unwilling to consume them again, despite their benefits. Although there are many exotic superfoods that can be pricey, there are currently a number of alternatives accessible in India from competing companies, such as quinoa puffs, ragi chips, and other items that are not only affordable but also delicious.
Superfoods have received a lot of attention in the health industry. It's gone viral on the internet, and everyone is recommending superfoods as a means to improve one's health and fitness. What is it about superfoods, though, that makes them so unique? Superfoods are nutrient-dense foods that provide vitamins and minerals to promote a healthy diet. Let's have a look at some of the amazing health benefits that these superfoods provide for women. Only a lady can labor all day and night without being exhausted! Women are most concerned about the health of their families and friends. A woman's dietary needs differ greatly from those of a man, and this differs with age. While juggling the twin duties of a profession and a family in their round-the-clock schedule, women sometimes overlook to take care of themselves as they go through menstruation, pregnancy, nursing, and menopause.
In today's society, a woman's ability to be strong, smart, and balanced depends on her ability to consume nutritional meals. Superfoods such as quinoa, grains, green vegetables, and others should be included in a woman's diet to ensure that she gets an extra boost of energy and minerals.
Here's a list of seven superfoods that can help you live a healthier lifestyle:
1. Consume whole grains
Carbs are a necessary component of the human body, but only healthy carbohydrates, such as those found in whole grains, should be consumed. Whole grains like quinoa, millet, oats, and brown rice are low in fat and high in fiber, which promotes intestinal health. They also assist in the prevention of a variety of lifestyle problems.
2. Dark chocolates 
Dark chocolate is abundant in polyphenols, an antioxidant that improves memory by increasing blood flow in the neurological system. It could help to avoid heart disease and cancer.
3. Fruits and berries
Berries are packed in powerful antioxidants including anthocyanins and vitamin C, making them a superfood for women. These berries offer anti-cancer properties, whether they are blueberries/wild blueberries, blackberries, or strawberries. These berries will keep your skin looking fresh and wrinkle-free. Urinary tract infections (UTIs), which afflict the majority of women, can also be treated with cranberries.
4. Quinoa 
Quinoa is a nutritious addition to your diet due of its many benefits. It's gluten-free and nutrient-dense, with vitamins B and E, calcium, magnesium, potassium, and phosphorus. Quinoa's high dietary fiber level makes it a great food for weight loss and other digestive issues, such as constipation. Fiber also protects the heart and aids in the prevention of diseases like cancer. This cuisine's antioxidants are fantastic for your skin and hair.
5. Amla 
Because it is high in vitamins and minerals, amla is a wonderful fruit, especially for women. It can help compensate for iron deficiency caused by heavy menstrual flow. It guards against iron, calcium, and vitamin C deficiency. It reduces the chances of uterine fibroid and delays tumor growth.
6. Walnuts
The walnut is the only nut that has all of the needed nutrients. Walnut can help women live healthier lives by decreasing cholesterol and boosting sleep quality, as well as protecting them from diseases like cancer.
7. Beans and legumes 
Several beans and legumes are high in calcium and protein, such as edamame and red beans. These two minerals are extremely important for a woman's overall well-being. You may also be surprised to learn that beans contain resistant starch, which aids with blood sugar regulation and fat burning. Women in our lives deserve a well-balanced diet rich in all of the vital nutrients, as well as superfoods, to tackle whatever difficulty they encounter. This is the most crucial way to good health and a gorgeous life ahead for moms, spouses, sisters, and daughters.
Apart from it, you can read these articles: Peaky Blinders Season 6, Samsung Galaxy S21 FE review, DaBaby net worth, Shetland Season 6, Primal Season 2, Cells at work Season 2, Goku, 6ix9ine net worth, The Shannara Chronicles Season 3, Death Note season 2, KProxy, Kung Fu Panda 4, 7StarHD, 123Mkv, Afdah, FFMovies, Bolly4U, Moviesflix, TrueID, Crystals for Protection, Mewing, How to charge crystals, Knightfall Season 3, Vampire Diaries season 9, Homeland Season 9, Sherlock season 5, Goodyear Viva 3, High sleeper bed, Cash for Cars, F95zone, the 100 Season 8, Salvation Season 3, Shadowhunters season 4, Poldark season 6, Good Place season 5, Madison beer net worth, Gravity Falls season 3, Hunter x Hunter season 7, Marvelous Mrs. Maisel Season 4, Bloodborne 2, Derry Girls season 3, and Knightfall Season 3, you can follow our Entertainment, Health, Technology, and Business category.