Black Panther 2 should hit theaters before the year is over, barring any additional delays. Reshoots for the eagerly anticipated MCU sequel began in January 2022. Although
Covid-19
caused a further week's delay, it was finished by March 2022. There was a pause from November 2021 to January 2022. So that Letitia Wright could recover after becoming injured on site.
Black Panther 2 may be the first film in the
Marvel Cinematic Universe
to make as much of an impression. Despite the franchise having been around for more than ten years. One of the greatest, if not the best,
Marvel movies
is the Oscar-nominated blockbuster Black Panther. Which was directed by Ryan Coogler and had a cast that was primarily made up of people of color. The approval of Black Panther: Wakanda Forever was simply a matter of time.
Here is what is currently known about the upcoming Black Panther 2.
What is about Black Panther 2?
We don't know much, which is tragic, but the attention was diverted from T'Challa after Boseman's passing. There are many rumors that it will examine Wakanda's greater mythology. Similar to how
Thor: Love and Thunder
examined the mythological works about the MCU's gods, demi-gods, and other strong characters.
We can be certain that Black Panther 2 will feature the antagonist Namor. Who in the Marvel comics is known as the King of Atlantis (it's giving Aquaman, but as far as we know, Jason Mamoa won't portray him). However, a trade publication called Production Weekly did disclose some official storyline details.
The notes declared that Atlantis and Wakanda were both undiscovered civilizations with cutting-edge technology and superior military might. They cut themselves off from the outside world for their own protection and, in a sense, out of fear. Then, like Wakanda in Black Panther, something will undoubtedly occur to alter the covert status quo and bring Atlantis into the open.
Undoubtedly, the performers are remaining silent. Cinema Blend was denied access to any information by Angela Bassett. She simply stated, "Look for Black Panther 2 in November. There will be a sequel." And it'll be wonderful. When speaking with Collider, Martin Freeman also declined to discuss the storyline, although he did state that it would be a "dumb idea" to make a Black Panther sequel without Chadwick Boseman as the titular character.
Black Panther 2: Wakanda Forever Release Date
Instead of October 20, 2021, Black Panther 2: Wakanda Forever will now hit theaters on November 11, 2022.
The sequel will replace The Marvels, which has been pushed back to July 2023, and there will be a change of four months from July 2022. Although nothing is definite, we hope that this is the final modification the film will undergo.
Filming started in June 2021, however as was already mentioned, there was a break from November 2021 until January 2022. However, production on it resumed in January 2022, and it was finished in March 2022, so maybe Black Panther 2 will be released as scheduled in November.
Black Panther 2 Cast
It is confirmed that Chadwick Boseman will continue to play T'Challa in the follow-up film, and not someone else. Additionally, the usage of a "digital double" is not anticipated in Black Panther 2, which is good news. There is only one Chadwick, and he is not with us, said Victoria Alonso, executive vice president of
Marvel Studios
.
Lupita Nyong'o as Nakia
Danai Gurira as Okoye
Martin Freeman as Agent Everett Ross
Princess Shuri, played by Letitia Wright,
Winston Duke as M'Baku
Queen Mother Ramonda is played by Angela Bassett.
Florence Kasumba as Ayo
Riri Williams/Ironheart is played by Dominique Thorne.
Michaela Coel plays Aneka.
Isaach De Bankolé as River Tribe Elder
Dorothy Steel as Elder of the Merchant Tribe
Danny Sapani as M'Kathu
Tenoch Huerta as Namor
Josué Maychi as Attuma
Mabel Cadena as Namora
Hari Nef is a character who has yet to be confirmed.
Becky Lynch is a character who has yet to be confirmed.
Black Panther: Wakanda Forever will Go on Without Chadwick Boseman
Any Black Panther 2 cast member, crew member. Or even the ordinary Marvel fan will tell you that they simply cannot conceive a Black Panther film without
Chadwick Boseman
. But even though Ryan Coogler claims it's one of his toughest jobs yet. That's the goal for Black Panther: Wakanda Forever.
However, other supporters feel that in order to honor the character, T'Challa's role should be filled by someone else. Another choice would be for Letitia Wright's intelligent Shuri, T'Challa's younger sister and Wakanda's defender, to step in as she did in the comics. This alteration appears likely in light of the verified cast roster.
Ryan Coogler is Writing and Directing This Movie
The popularity of Black Panther: Wakanda Forever was greatly influenced by Ryan Coogler, who also co-wrote and directed the film. The fact that he will return to write and direct Black Panther 2: Wakanda Forever is welcome news. Given how well the first film Coogler worked on was received and how many tickets it sold for Disney and the
eCommerce industry
, this was to be expected.
Disney took care to retain the filmmaker for the sequel. This is encouraging. With Coogler back, there will be a creative connection between the two films as the director makes his first sequel. His vision was a significant component of the previous film.
Black Panther 2 Trailer Update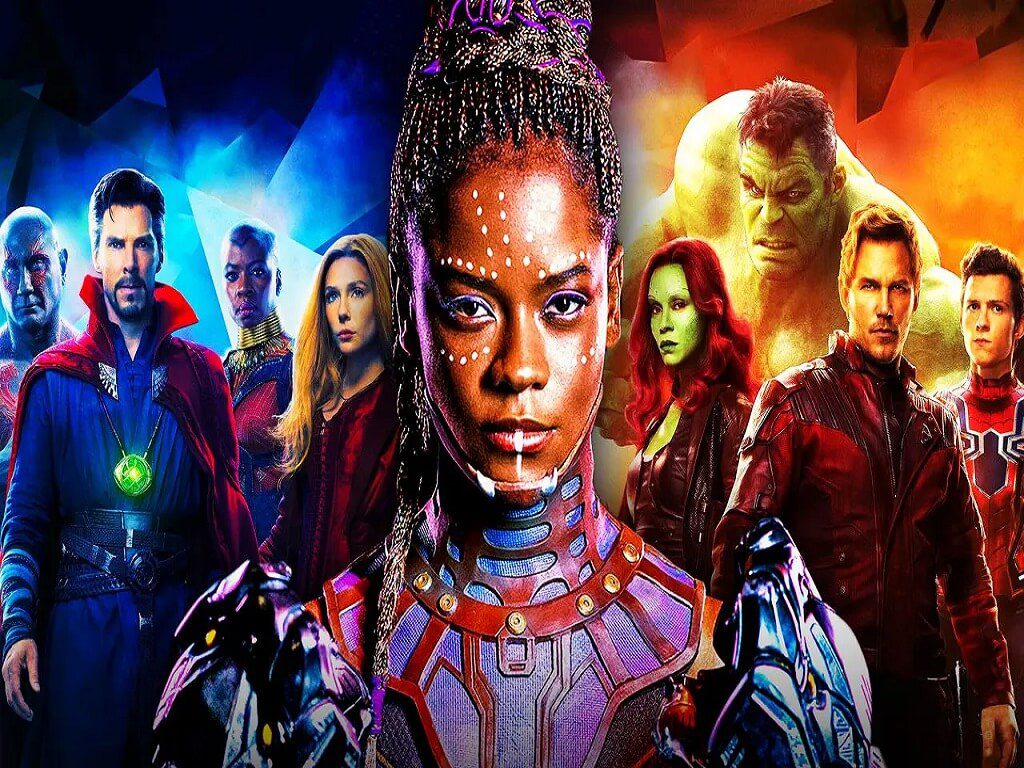 In no way. You'll be the first to learn about changes here. Given that Marvel will have a panel at Comic-Con. It's probable that filming is complete. And we can expect to see the first teaser then. We hope so, however, we are unsure if it will be accessible at the same time.
You may currently watch the first Black Panther on Disney+ if you're missing Wakanda. You can watch any of the many MCU films available if you want your superhero fix.
Black Panther 2 Plot
The emphasis of the sequel will have to change. Now that it is certain that T'Challa won't have his part replaced. The only thing we can be certain of is that. It will carry on discovering the world of Wakanda and beyond.
Although Black Panther: Wakanda Forever's actual narrative hasn't been made public yet. It appears that our next visit to Wakanda will involve spending time. With a wide variety of personalities and teaching us more about the "mythology" of the country.
Wakanda Forever will include the aquatic villain Namor. Production Weekly has just made official plot information available.
They were working on the script and had it, but Chadwick passed away. Oh, okay, I could fathom a world without Black Panther, I reasoned. How else could a sequel to Black Panther be produced?
So, I still don't know how that will appear. And no, it would have been foolish to carry it out without Chad before he passed away. It would have been absurd. That he is not present astonished me greatly, and it continues to do so.
Conclusion
Black Panther 2 should hit theaters before the year is over, barring any additional delays. Additionally, it will feature Namor, a villain who appears as the King of Atlantis in Marvel comics. For instance, we can be certain that Black Panther 2 will feature the antagonist Namor. Who in the Marvel comics is known as the King of Atlantis (it's giving Aquaman. But as far as we know, Jason Mamoa won't portray him).
November 2021 was chosen as the new release date, instead of January 2022. In order for Letitia Wright to recover from her set injury.
Frequently Asked Questions (FAQs) on Black Panther 2
Will there be a Black Panther Part two?
Black Panther 2 is being written and directed by Ryan Coogler. And it will be released on July 8, 2022. Marvel Studios will not replace the part of T'Challa. In order to respect Chadwick Boseman's legacy and performance. Instead, they will go deeper into the fascinating individuals from the first movie's Wakanda setting.
Will T'Challa be recast?
The head of Marvel Studios, Kevin Feige, stated Chadwick's portrayal of T'Challa. The Black Panther and King of Wakanda, would not be replaced. Black Panther: Wakanda Forever will "delve deeper into the world of Wakanda. And the complicated characters introduced in the previous movie," Kevin Feige stated on Twitter.
Who will be replacing Black Panther two?
According to Mikey Sutton of Geekosity, Marvel Studios intends to cast Letitia Wright. Who plays T'Challa's sister Shuri, in Chadwick Boseman's Black Panther role. It has always seemed to be the franchise's best option.
Is Vibranium real?
Vibranium is a fictional metal that doesn't actually exist. But I think this is the closest we can get.
What's going on with the Black Panther Sequel?
Instead of opening on October 20, 2021, Black Panther: Wakanda Forever will now debut in theaters on November 11, 2022. From July 2022, that represents a change of four months. The Marvels will replace the sequel. It will now release on February 17, 2023.
Will Shuri become Black Panther?
Although it is extremely likely that Shuri will succeed T'Challa actor Chadwick Boseman as Black Panther. According to Marvel bosses, no one else will take on the position.
Will Killmonger become Black Panther?
The identity of the person who will play the renowned hero in the Black Panther sequel is still unknown as of this writing. Killmonger won't be in it, though, it seems virtually guaranteed.
Who is taking over as Iron Man?
Tom Holland will take Robert Downey Jr.'s place as the center of the Marvel Cinematic Universe. According to Joe Russo, one of the filmmakers of Avengers: Endgame, in a recent interview with GQ.
How old is Shuri Black Panther 2?
In Black Panther, Shuri, who is 16 years old, is T'Challa's sister. She makes cutting-edge technology for Wakanda.
Is there gonna be a Black Panther 3?
Black Panther: Wakanda Forever will present in theaters on November 11. It will be the third new film to release in the Marvel Cinematic Universe in 2022. Following Thor: Love and Thunder and Doctor Strange in the Multiverse of Madness.
Apart from it, you can read these articles:
Tomb Raider Anime
,
Cobra Kai season 5
Filmyhit
, 
123Mkv
, 
Afdah
, 
FFMovies
, 
Bolly4U
, 
Moviesflix
, 
TrueID
, 
Crystals for Protection
, 
Mewing
, 
How to charge crystals
, 
Knightfall Season 3
, 
Vampire Diaries season 9
, 
Homeland Season 9
, 
Sherlock season 5
, 
Goodyear Viva 3
, 
High sleeper bed
, 
Cash for Cars
, 
F95zone
, 
Aloe Vera Juice
, 
the 100 season 8
, 
Salvation Season 3
, 
Shadowhunters season 4
, 
Poldark season 6
, 
Good Place season 5
, 
Madison beer net worth
, 
Gravity Falls season 3
, 
Hunter x Hunter season 7
, 
Marvelous Mrs. Maisel Season 4
, 
Bloodborne 2
, 
Derry Girls season 3
, 
highest paid CEO
, and, 
Bhushan Kumar net worth
, 
Knightfall Season 3
, you can follow our 
Entertainment
, 
Health
, 
Technology
, and 
Business
 category.