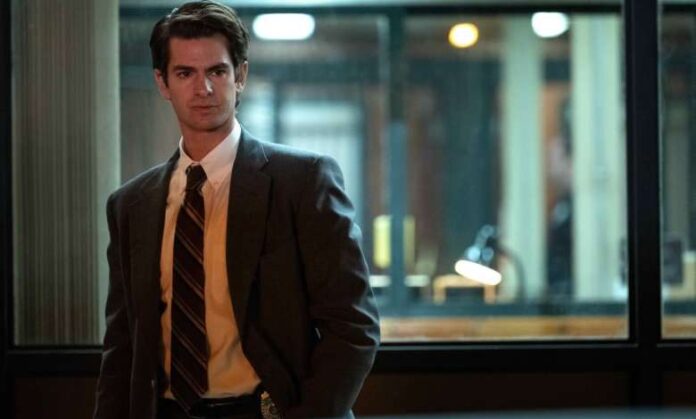 Emmys Awards 2022 are coming up soon. Not every nominee can win, but this year's list has some of the best shows that have been on in a long time.
Ozark, Better Call Saul, and Euphoria are all up for nominations, as are actors like Andrew Garfield and Zendaya. However, the biggest surprise was that there are so many titles based on murders, scams, and real crimes, especially in the miniseries category.
For example, Inventing Anna was one of the most popular and talked-about shows on Netflix and a favorite for the 2022 Emmys. The tv series about the fake heiress was nominated for best miniseries and best actress, but the competition in those categories is tougher than ever. Other big titles confirmed what we already knew: the world is obsessed with crime stories and the people who were in them in real life.
The awards show is in September, but the series will always be available to stream, so you can put them on your list and watch them all at once.
The nominated show for the Emmy Awards 2022 is based on real crimes (where to find them).
Inventing Anna (Netflix)
Nominations: Best Miniseries, Best Actress, Best Casting
Julia Garner, who was in Ozark, is the star of this show about one of New York's craziest real crimes. Garner plays Anna Delvey, a woman who came to New York claiming to be a millionaire German heiress. This got her into society and let her live in luxury, travel, and eat at expensive restaurants, until it was found out that everything she said was a lie and she wasn't a millionaire.
Under the Banner of Heaven (Star+)
Nominations: Best Actor
Andrew Garfield was nominated for best actor because of this series, which is based on a real case from 1984. The story is about a dedicated man who works as a police detective. He is sent to look into the murder and death of a woman. Little daughter. Soon, he finds out that the case might have something to do with one of the most powerful families in the fundamentalist church. This puts his faith to the test and makes him want to find the truth more than ever.
The Dropout (Star+)
Nominations: Best Miniseries, Best Actress, Best Direction, Best Screenplay, Best Casting
This series, starring Amanda Seyfried, is based on the strange story of Elizabeth Holmes, a woman who dropped out of Stanford University to start her own business. She wanted to make a technology that would let doctors do all kinds of tests on patients with just a drop of blood.
Holmes was able to get a lot of support from people in Silicon Valley and raise a lot of money, but everything changed when it was found out that the whole thing was a scam and that the technology didn't really exist.
Dopesick (Star+)
Nominations: Best Miniseries, Best Actor, Best Directing, Best Supporting Actress, Best Supporting Actor, Best Casting, Best Cinematography
This series, which stars Michael Keaton, Peter Sargraard, and Will Poulter, looks at the world of Big Pharma and the huge problem that opium addiction caused. The series shows the powerful family that pushed the sale of this drug as a medicine, making the victims look like criminals. It also shows the legal battle and the lawyers who fought against one of the biggest industries to get justice for families.
Pam & Tommy (Star+)
Nominations: Best Miniseries, Best Actor, Best Actress, Best Supporting Actor, Best Casting
In this series, Lily James and Sebastian Stan went through amazing changes. The series is about one of the most controversial times in Pamela Anderson and Tommy Lee's lives.
The series looks at the couple's relationship, up to the point where they made a sex tape that was stolen by a disgruntled worker and became one of the first viral videos in history, making millions of dollars when it was shared on the Internet.
The Staircase (HBO Max)
Nominations: Best Actor Best Actress
This show is based on a real murder, and Toni Collette and Colin Firth are both in it. The story is about a crime novelist named Michael Peterson. After calling 911 to report an accident, he is accused of killing his wife, who was found dead at the bottom of his stairs.
Michael said he was innocent, but the evidence pointed against him. Because of this, he was brought to trial, where he came up with the craziest ideas about what happened the night his wife died.
Apart from these articles, you can also read: All American Season 5, Amber Midthunder movies, Russian Doll Season 3, iPhone 14, Tom Cruise All Mission Impossible Movies, Billions Season 7, Best camera for travel, Water Skiing, FFMovies, Bolly4U, Moviesflix, TrueID, Crystals for Protection, Mewing, How to charge crystals, Knightfall Season 3, Vampire Diaries season 9, Homeland Season 9, Sherlock season 5, Goodyear Viva 3, High sleeper bed, Cash for Cars, F95zone, Aloe Vera Juice, the 100 seasons 8, Salvation Season 3, Shadowhunters season 4, Poldark season 6, Good Place season 5, Madison beer net worth, Gravity Falls season 3, Hunter x Hunter season 7, Marvelous Mrs. Maisel Season 4, Bloodborne 2, Derry Girls season 3, highest paid CEO, and, Bhushan Kumar net worth, Knightfall Season 3, you can follow our Entertainment, Health, Technology, and Business category.