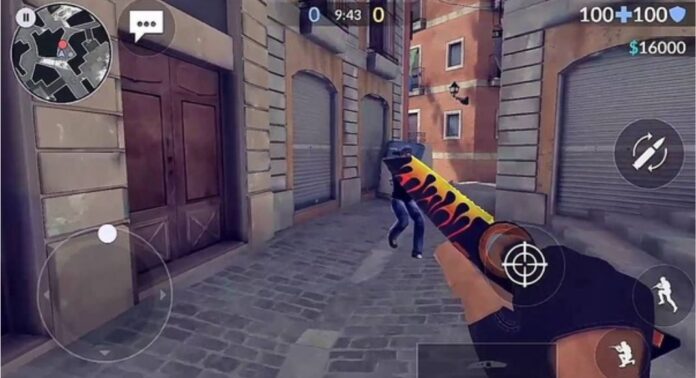 An American Academy of Sleep Medicine survey found that men don't get enough sleep because they'd rather do fun and relaxing things like drink alcohol and play video games. Even though sleep is important for living a healthy life and being able to rest well, many people don't see it as a priority and would rather do other things with their time.
Bad dream
The survey showed that 75% of men have stayed up late to play video games, which is a pretty high number. On the other hand, 62% of them said they did it to get alcohol. This does not surprise us. People often try to spend more of their "free" time doing things that make them feel good and help them unwind after a long day at work.
It seems like they are trying to get as much privacy as possible, but it costs them valuable hours of sleep. This makes them tired the next day and in the long run. Many men spend a lot of time playing video games, and the constant pleasure can keep them from going to bed. When people talk about drinking, they often mean going to late-night parties with friends.
"It's important to unwind after a long day," says Academy Fellow and sleep expert Dr. Imran Saikh. "But the ways you choose to relax shouldn't keep you from getting enough healthy sleep." The expert says that men should not spend too much time in front of screens if they want to sleep better. This is also true for people who often stay up late to watch TV shows. Not only do they sleep late, but other studies have shown that the light from screens makes it hard to sleep well.
"The blue light that phones, tablets, computers, and TVs give off mimics daylight and changes your internal biological clock so you don't get tired," he says. "Also, the stimulation you get from video games makes you more active and awake, which makes it hard to fall asleep."
In the same way, it has been shown that drinking alcohol is bad for people, and drinking before bed can also be bad. "It can make it hard to sleep or cause other problems with sleep."
It's Best to Stop Playing Video Games 
So, it's best to stop playing video games at least an hour before "bedtime" and try to stay away from things that might wake you up. Video games aren't the only problem, though. As the expert says, smartphones can also make it hard to sleep, and many people stay up until dawn scrolling endlessly on their phones or doing something else that keeps them awake.
When it comes to alcohol, it's also best to stop drinking an hour before bed, in addition to not drinking too much. People have heard of drinking a glass of wine before bed, but try not to do it right before bed and keep it to one glass.
Men lose sleep because they put activities last. The survey doesn't look at how often this happens, but in general, it's best to avoid it.
Apart from these articles, you can also read:
Bflix
,
Jeans for Man
,
JoinPD
, 
Things to focus on when mentally struggling
, 
Marvel Spider-Man Game for PC
, 
Chicago Fire Season 11
, 
Emmy Awards 2022
, 
4Anime
, 
All American Season 5
, 
Amber Midthunder movies
, 
Russian Doll Season 3
, 
iPhone 14
, 
Tom Cruise All Mission Impossible Movies
, 
Billions Season 7
, 
Best camera for travel
, 
Water Skiing
,
 FFMovies
, 
Bolly4U
, 
Moviesflix
, 
TrueID
, 
Crystals for Protection
, 
Mewing
, 
How to charge crystals
, 
Knightfall Season 3
, 
Vampire Diaries season 9
, 
Homeland Season 9.
Sherlock season 5
, 
Goodyear Viva 3
, 
High sleeper bed
, 
Cash for Cars
, 
F95zone
, 
Aloe Vera Juice
, 
the 100 seasons 8
, 
Salvation Season 3
, 
Shadowhunters season 4
, 
Poldark season 6
, 
Good Place season 5
, 
Madison beer net worth
, 
Gravity Falls season 3
, 
Hunter x Hunter season 7
, 
Marvelous Mrs. Maisel Season 4
, 
Bloodborne 2
, 
Derry Girls season 3
, 
highest paid CEO
, and, 
Bhushan Kumar net worth
, 
Knightfall Season 3
, you can follow our 
Entertainment
, 
Health
, 
Technology
, and 
Business
 category.