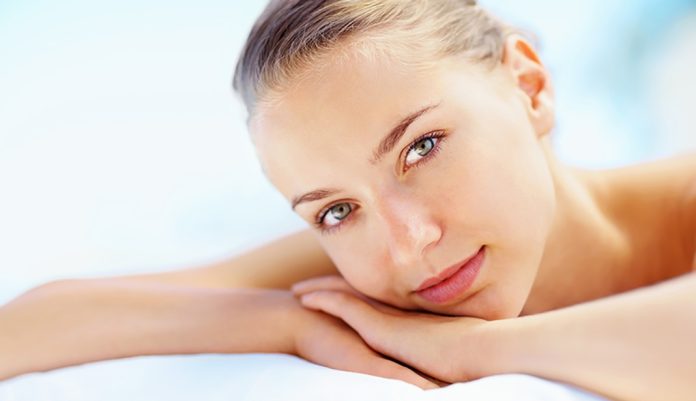 Everyone says that sunscreen is one of those things that you should never be without, but is that really true? Why is it so important? Is there any bad side to using it? Even though we all hear that we should use it, not everyone does. Why is there so much information about sunscreen, and what is true and what is not?
Sunscreen is any lotion, gel, spray, cream, etc. that stops or lessens the effects of UV radiation from the sun. Sunscreen comes in two types: physical filters and chemical filters. Physical filters reflect the sun's rays away from the skin, preventing them from reaching the skin and causing redness, burns, etc. Chemical filters absorb the sun's rays and change them into a type of energy that is not harmful to the skin. These are called sun protection factors (SPF).
Because of these categories, there are many different kinds of sunscreens, which vary a lot in their chemical makeup and how well they protect against certain things. However, all sunscreens must:
Be able to hold up against sweat, water, etc.
Don't make the skin hurt.
Be consistent in the sun.
Have no smell or taste.
Don't make you feel greasy.
Good ability to soak up ultraviolet light.
After we've talked about what a sunscreen should have and do, we'll talk about some myths and facts about how to use it.
Only to be used outside
This is a false belief, because sunscreen should also be used indoors, even when the sun isn't directly overhead. This is because skin can also get hurt by other kinds of light if it is not protected. The most obvious is the light from screens, which we are always exposed to and which has very bad effects. Blue light from a computer, TV, cell phone, or LED light can cause hyperpigmentation and early aging when we are in front of a screen. This is because blue light destroys collagen through oxidative stress.
It needs to be used several times a day.
This is accurate. Every four hours, you should put on a sunscreen.
We must use FPS factors that are high
This is not true. Many people think that sunscreen with a high SPF protects more or for longer, but the truth is that protection from the sun's rays is already about 90% at a factor of 30. From then on, the percentage that goes up is only between 1% and 2%. Also, you should know that there is no sunscreen that completely blocks the sun.
Change vitamin D
Some people don't want to use sunscreen so they can absorb vitamin D, but we have to tell you that this happens even if you do use sunscreen. And that is because the skin makes vitamin D on its own when it is exposed to the sun. This happens because UVB from the sun interacts with a protein in the skin and changes it into vitamin D3, the active form of vitamin D, which helps control the amount of calcium and phosphate.
If there are clouds, you won't get too hot
It is also not true. Because of this, it's very important to always wear sunscreen, whether you're in the sun or in the shade. Even if you don't feel hot or can't see the sun directly on your skin, up to 90% of the rays can still get through. In fact, if you are near a pool or have wet skin, your skin is more likely to get a sunburn because it is exposed to more indirect UV rays.
Just sunscreen
Fake. If you want to protect yourself from the sun the right way, you need to use sunscreen and wear clothes that can handle the heat and sun. For example, hats, sunglasses, and long-sleeved shirts if the sun is very strong, and don't forget to reapply your sunscreen every four hours.
Apart from these articles, you can also read:
Andor
,
Health Benefits of Nigella Seeds
, 
Japanese Routine
, 
Bollyshare
, 
iPhone 14 Specs and Prices
, 
WPC16
, 
Filmfare Awards 2022
, 
Wpc15
, 
Tips for Solo Traveler
, 
Wpc2027
, 
Best Psychology Books
, 
Wpc2025
, 
Val Kilmer Batman
, 
Bflix
, 
Jeans for Man
, 
JoinPD
, 
Things to focus on when mentally struggling
, 
Marvel Spider-Man Game for PC
, 
Chicago Fire Season 11
, 
Emmy Awards 2022
, 
4Anime
, 
All American Season 5
, 
Amber Midthunder movies
, 
Russian Doll Season 3
, 
iPhone 14
, 
Tom Cruise All Mission Impossible Movies
, 
Billions Season 7
, 
Best camera for travel
, 
Water Skiing
,
 FFMovies
, 
Bolly4U
, 
Moviesflix
, 
TrueID
, 
Crystals for Protection
, 
Mewing
, 
How to charge crystals
, 
Knightfall Season 3
, 
Vampire Diaries season 9
, 
Homeland Season 9.
Sherlock season 5
, 
Goodyear Viva 3
, 
High sleeper bed
, 
Cash for Cars
, 
F95zone
, 
Aloe Vera Juice
, 
the 100 seasons 8
, 
Salvation Season 3
, 
Shadowhunters season 4
, 
Poldark season 6
, 
Good Place season 5
, 
Madison beer net worth
, 
Gravity Falls season 3
, 
Hunter x Hunter season 7
, 
Marvelous Mrs. Maisel Season 4
, 
Bloodborne 2
, 
Derry Girls season 3
, 
highest paid CEO
, and, 
Bhushan Kumar net worth
, 
Knightfall Season 3
, you can follow our 
Entertainment
, 
Health
, 
Technology
, and 
Business
.