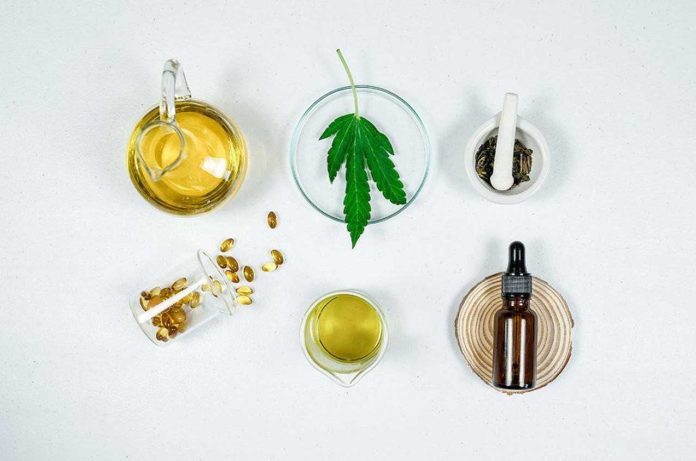 CBD, or cannabidiol, is a substance that you may have heard of recently. It can be used for both beauty and health purposes. There are a lot of products on the market that use it to take advantage of its properties, and more and more studies are showing that it may help treat certain health problems.
But what is cannabidiol and why does it do what it does? We clear up any questions you have and tell you everything you need to know about buying cannabis oil and other similar products, so you don't have any trouble figuring out how to use them.
What is CBD?
CBD, which stands for "cannabidiol," is a chemical that comes from the Cannabis sativa plant, which is also known as "hemp" or "marijuana." CBD is usually sold as "weed oil," "marijuana oil," or "CBD for sleep." But it does not contain tetrahydrocannabinol (THC) and does not have the same effects as THC, which is another compound found in the plant.
So, CBD and THC are two different parts of the plant Cannabis sativa, which has a lot of different parts. After the studies were done, the World Health Organization (WHO) came to the conclusion that CBD does not cause addiction or dependence. However, CBD does have some cosmetic and therapeutic properties that are still being studied.
Uses of CBD
Hemp oil is used to take care of the skin because it has properties that make it a good cosmetic. It is high in omega-3 oil and has antioxidant and sebaceous gland regulation properties.
Some products that contain CBD can also be used to treat conditions like epilepsy, Parkinson's, and Crohn's. It can also be used to help people with anxiety, chronic pain, and trouble sleeping.
More and more studies are coming out that show the benefits of this substance. For example, a study published in the European Journal of Pain shows that CBD has anti-inflammatory and pain-relieving effects on the nervous system, which helps reduce back pain. people who have illnesses like rheumatoid arthritis. In terms of anxiety, another study published in Neurotherapeutics says that it can help reduce anxiety by acting as an anxiolytic if it is taken in the right amounts. In the same way, cancer patients have been given CBD to help them feel less sick while getting chemotherapy.
Therapeutic Benefits of CBD
Based on these studies and other ongoing clinical reports, CBD may help relieve chronic pain, anxiety, stress, and depression, as well as treat cardiovascular, neuropsychiatric, fibromyalgia, and autoimmune inflammatory diseases. , skin, or gut problems.
Products with Cannabidiol
On the market, there are many products with cannabidiol. In Spain, these products can only be sold if the THC level is less than 0.2%. So, many products that are used on the outside of the body, like shampoos, balms, and hand or muscle creams, contain it. These products give a feeling of relief and well-being to places where joints or muscles hurt. Many athletes use it to get rid of these problems.
On the other hand, CBD to sleep can be a good choice if you have trouble sleeping or have a lot of stress. In any case, though, if you want to start taking CBD, you should talk to your family doctor or a health specialist first to make sure it's right for your physical and mental health and to get advice on how to take it.
Apart from these articles, you can also read: 
Hatching Finnish Horror Movie
, 
1899 Season 2
, 
Echo 3
, 
Agatha Coven of Chaos
, 
Dwayne Johnson Routine and Diet
, 
The Witcher Season 4 Cast
, 
Bad Bunny Favorite Sneakers
, 
Breathe Into the Shadows Season 2
, 
The Crown Season 5
, 
Anxiety and Depression
, 
Symptoms of Kidney Stones
, 
The magic of electrical energy
, 
Andor
, 
Health Benefits of Nigella Seeds
, 
Japanese Routine
, 
Bollyshare
, 
iPhone 14 Specs and Prices
, 
WPC16
, 
Filmfare Awards 2022
, 
Wpc15
, 
Tips for Solo Traveler
, 
Wpc2027
, 
Best Psychology Books
, 
Wpc2025
, 
Val Kilmer Batman
, 
Bflix
, 
Jeans for Man
, 
JoinPD
, 
Things to focus on when mentally struggling
, 
Marvel Spider-Man Game for PC
, 
Chicago Fire Season 11
, 
Emmy Awards 2022
, 
4Anime
, 
All American Season 5
, 
Amber Midthunder movies
, 
Russian Doll Season 3
, 
iPhone 14
, 
Tom Cruise All Mission Impossible Movies
, 
Billions Season 7
, 
Best camera for travel
, 
Water Skiing
,
 FFMovies
, 
Bolly4U
, 
Moviesflix
, 
TrueID
, 
Crystals for Protection
, 
Mewing
, 
How to charge crystals
, 
Knightfall Season 3
, 
Vampire Diaries season 9
, 
Homeland Season 9.
Sherlock season 5
, 
Goodyear Viva 3
, 
High sleeper bed
, 
Cash for Cars
, 
F95zone
, 
Aloe Vera Juice
, 
the 100 seasons 8
, 
Salvation Season 3
, 
Shadowhunters season 4
, 
Poldark season 6
, 
Good Place season 5
, 
Madison beer net worth
, 
Gravity Falls season 3
, 
Hunter x Hunter season 7
, 
Marvelous Mrs. Maisel Season 4
, 
Bloodborne 2
, 
Derry Girls season 3
, 
highest paid CEO
, and, 
Bhushan Kumar net worth
, 
Knightfall Season 3
, you can follow our 
Entertainment
, 
Health
, 
Technology
, and 
Business
.