Outdoor Adventures are healthier and more enjoyable than any other activity because they provide you with fresh air, sunshine, physical activity, and a connection to nature. Outdoor Adventure, on the other hand, is not without risk. While the majority of hikes and camping trips go off without a hitch, it's always a good idea to be prepared in case something goes wrong. Here are a few of the most critical safety tips for enjoyable and interesting outdoor adventures:
Safety Tips for Outdoor Adventure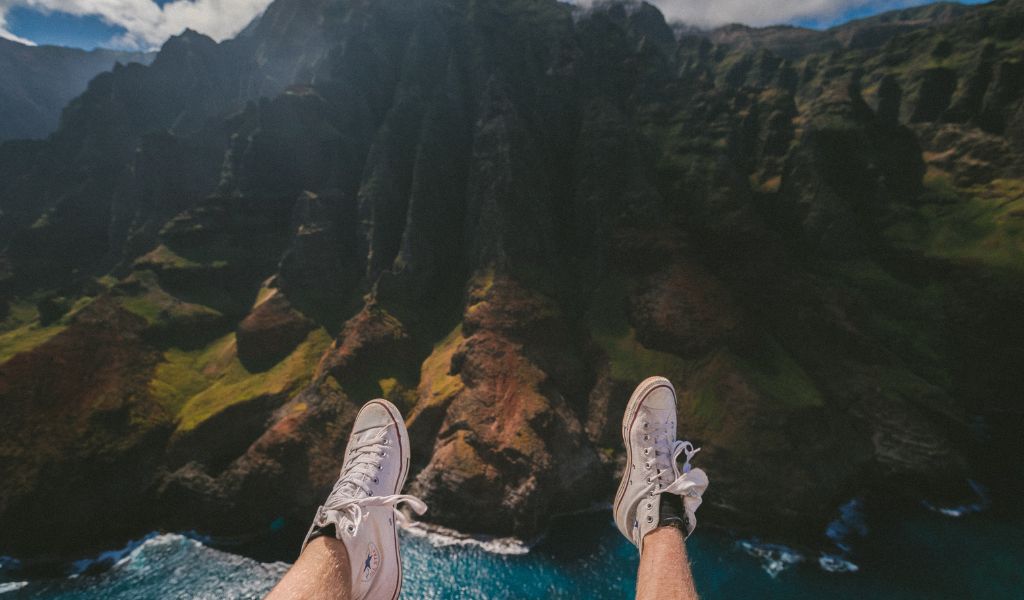 1. Never Go Alone
Before you start packing gadgets and safety kits, you should know one thing: the best way to stay safe in the wild is to be with a trustworthy friend. People feel safer in groups, and being alone in nature leaves a lot of room for trouble. What do you do if you hurt your ankle and are miles from the nearest town? If you're alone, you'd have to go through a lot of pain, fear, and even embarrassment to call for help, even though that's not embarrassing at all.
2. Wear the Right Clothing
Outdoor adventurers don't have to worry about fashion because there is no one in nature to judge their bad outfit choices. But wearing the wrong clothes can quickly ruin your perfect outdoor trip. Imagine having to walk for miles in shoes that hurt or having to freeze in your T-shirt because you forgot to pack a jacket. Always check the weather app before leaving and bring a lot of good layers so you can stay cool during the day and warm at night.
3. Pack a Good Knife
When you go on an adventure in the wild, you need a lot of tools, like a lighter, a satellite radio, a portable stove, etc. However, if you have the skills, you could get by without any of them. But there's one thing you can't leave behind: a good knife. Don't think you need a big machete either. Small, reliable OTF knives that adventurers can always have on hand are the safest and most useful option. They can be used for cooking, hunting, gathering food, and even for protection. Keep an automatic knife close at all times, and you'll pull it out dozens of times a day while you're out in nature.
4. Stay Hydrated
On your outdoor adventures, you can often find a lot of food, like berries, mushrooms, edible greens, fish, bird eggs, and so on. You can also live for weeks without any food at all. Water, on the other hand, is a daily need that you rarely just find lying around. The water you find in the forest is often dirty, so you need to boil it or filter it. If you can pack a lot of water and bring it with you, that's best. If not, you'll need a good filtration system and some tablets to finish the job.
5. Bring a First Aid Kit
Most outdoor Adventures are pretty safe, and most injuries are small scrapes or blisters. But it's best to have a good first aid kit in case something goes wrong. Even these small cuts and scrapes can be fixed with some medicine and a band-aid. Bandages, disinfectants, painkillers, and antihistamines in your first aid kit will help a lot with bigger health problems like deep cuts, sprains, and allergic reactions.
6. Don't Forget Sunscreen
You'll need a lot of sunscreens if you're going hiking in the summer, camping on the beach, or going on an extreme snow expedition. Sunburns can cause a lot of pain and even make you sick enough to have to go home because you have a fever. A tube of sunscreen is small and can always fit in your backpack, so you have no reason not to use it.
7. Check The Weather
Check the weather before you go on an adventure. Don't get stuck in a storm without any supplies and far from safety. If it's safe to go forward, make sure you're dressed for the weather.
8. Set Up Camp Before Dark
If you want to stay the night, you should set up camp before it gets dark. Plan to have your camp set up at least two hours before nightfall, just in case something goes wrong. You might think that setting up your tent will only take a few minutes, but then you might find that you're missing a pole or something else important. Give yourself time to deal with any problems that may come up so you don't end up stumbling around in the dark.
9. Let Someone Know Where You Are
Before you leave, make sure a friend or family member knows what your plans are. If you have cell service, it might also help to tell someone where you are. So, if something goes wrong or you don't get home when you said you would, it will be easy to find you.
10. Stay Near The Trail
Don't stray too far from the path. Here, it's easy to get lost and hard to find your way back. Make sure you stay on the trail or very close to it.
Apart from these articles, you can also read
How to stay fit in 30s
, 
Glass Onion Review
, 
Andor Best Star Wars
,  
Hatching Finnish Horror Movie
, 
1899 Season 2
, 
Echo 3
, 
Agatha Coven of Chaos
, 
Dwayne Johnson Routine and Diet
, 
The Witcher Season 4 Cast
, 
Bad Bunny Favorite Sneakers
, 
Breathe Into the Shadows Season 2
, 
The Crown Season 5
, 
Anxiety and Depression
, 
Symptoms of Kidney Stones
, 
The magic of electrical energy
, 
Andor
, 
Health Benefits of Nigella Seeds
, 
Japanese Routine
, 
Bollyshare
, 
iPhone 14 Specs and Prices
, 
WPC16
, 
Filmfare Awards 2022
, 
Wpc15
, 
Tips for Solo Traveler
, 
Wpc2027
, 
Best Psychology Books
, 
Wpc2025
, 
Val Kilmer Batman
, 
Bflix
, 
Jeans for Man
, 
JoinPD
, 
Things to focus on when mentally struggling
, 
Marvel Spider-Man Game for PC
, 
Chicago Fire Season 11
, 
Emmy Awards 2022
, 
4Anime
, 
All American Season 5
, 
Amber Midthunder movies
, 
Russian Doll Season 3
, 
iPhone 14
, 
Tom Cruise All Mission Impossible Movies
, 
Billions Season 7
, 
Best camera for travel
, 
Water Skiing
,
 FFMovies
, 
Bolly4U
, 
Moviesflix
, 
TrueID
, 
Crystals for Protection
, 
Mewing
, 
How to charge crystals
, 
Knightfall Season 3
, 
Vampire Diaries season 9
, 
Homeland Season 9.
If You Missed
Sherlock season 5
, 
Goodyear Viva 3
, 
High sleeper bed
, 
Cash for Cars
, 
F95zone
, 
Aloe Vera Juice
, 
the 100 seasons 8
, 
Salvation Season 3
, 
Shadowhunters season 4
, 
Poldark season 6
, 
Good Place season 5
, 
Madison beer net worth
, 
Gravity Falls season 3
, 
Hunter x Hunter season 7
, 
Marvelous Mrs. Maisel Season 4
, 
Bloodborne 2
, 
Derry Girls season 3
, 
highest paid CEO
, and, 
Bhushan Kumar net worth
, 
Knightfall Season 3
, you can follow our 
Entertainment
, 
Health
, 
Technology
, and 
Business
.